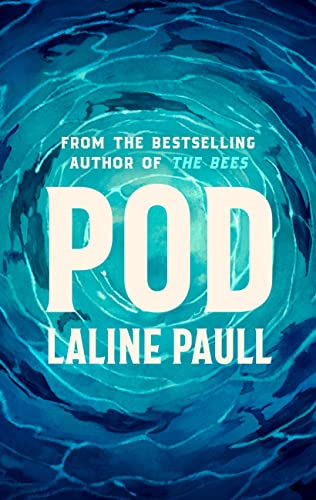 Synopsis
Cetacean nations on the brink of survival…
This is the story of two rival tribes of dolphins, the massive and boorish bottlenose, and the far small, cultured and peace-loving tribe of spinners. The main POV is Ea's, a young female spinner dolphin who is always at odds with her family group, to the point that she creates a tragedy so terrible, she exiles herself thinking it will lead to death.
Instead, she finds herself exploring a vast and frightening ocean. When she becomes the captive of a group of arrogant bottlenose males, she realises life is precious, even in these terrifying new conditions – and does whatever she must, to survive.
Peopled by many creatures of the ocean, and once again based in real animal and environmental biology, POD explores the true meaning of family, belonging, sacrifice – the harmony and tragedy of the pod – within an ocean that is no longer the sanctuary it once was, and which reflects a world all too recognisable to our own.
Purchase this book via
Please whenever you can, support your local bookshop via Bookshop.org
Reviews
What readers say….
I just finished Pod, by @LalinePaull, and I am speechless. Will write about it anon, but for now, I can't recommend this incredible novel about dolphins and associated marine creatures (or people? read it and see.) enough.

It's a life-changing book. pic.twitter.com/rWBQZSQRhY

— Maria Farrell (@mariafarrell) September 21, 2022
And here's an interview on the wonderful LoveReading Litfest site,